Key events
What we learned – 10 January 2023
With that, we will wrap up the blog for the night. Here's what happened today:
Climate change minister Chris Bowen announced a proposed overhaul of the safeguard mechanism, in a bid to get Australia's worst polluters to reduce emissions.

Reactions included some criticism from the Greens, and some groups welcoming the proposal.

Football Australia announced sanctions for Melbourne Victory over the pitch invasion incident on 17 December, including a $550,000 fine.

Anthony Albanese told 2GB radio that a failed Indigenous voice referendum would send a "bad message".

China's ambassador to Australia, Xiao Qian, warned against allowing differences between the two countries to "hijack" the overall relationship.

A 7.6 magnitude earthquake woke residents in Darwin this morning, rattling homes and businesses.

Residents in the Kimberley are struggling with access to aid and essential goods after their homes and towns were cut off by unprecedented flooding.

The body of a 78-year-old man was recovered from flood waters along the Murray river in South Australia.

Two horses escaped from the Gold Coast Magic Millions beach race and were spotted on the loose on the streets of Surfers Paradise.
Residents warned to flee WA bushfires
Residents near two Western Australian towns have been warned to evacuate or find shelter as bushfires bear down on them, AAP reports.
The WA Department of Fire and Emergency Services warns a fire is burning towards the tiny Wheatbelt town of Kununoppin, north of Merredin.
"You are in danger and need to act immediately to survive," a spokesperson said on Tuesday.
"There is a threat to lives and homes."
A bushfire emergency warning has been issued for people east of Thompson Road and north of the Nungarin-Wyalkatchem Road.
An evacuation centre has been opened at Trayning Bowling Club on the corner of the Bencubbin-Kellerberrin Road and the Nungarin-Wyalkatchem Road.
A second blaze is threatening homes about 10km southeast of Bridgetown in the rural areas of Sunnyside, Kingston and Yornup, in the south-west.
A bushfire emergency warning is in place for people east of the South Western Highway.
Authorities have urged residents in the area to evacuate to a safe area or find shelter.
The fire started near the intersection of Gomm Lane and Kingston Roads on Sunnyside, in the state's heavily wooded southwest.
Residents in both areas are advised to leave now if the way is clear or find a place to shelter in their homes.
Large grassfire near Albury causing delays along Hume Highway
A large grassfire is spreading near Albury in NSW, causing delays along the Hume Highway.
Firefighters are currently battling the blaze, which was sparked along the railway line at about 4pm.
A watch and act warning has been issued for the fire, which is burning out of control near Vickers, Dallinger and Racecourse roads.
Authorities have closed one lane of the highway, including the ramp to Racecourse Road.
Two horses escape Surfers Paradise race and run through streets
Two racehorses have been re-captured after escaping a Magic Millions race at Surfers Paradise and running through suburban street on Tuesday morning.
A spokesperson for Magic Millions would not confirm how the horses escaped but said they had not been hurt and had been cleared by vets.
"Two horses left the Surfers Paradise beach enclosure today after the beach run," a Magic Millions spokesperson said in a statement.
"Horses were returned almost immediately safe and unharmed.
"All horses have been vet checked and the jockeys involved were unharmed, but checked as a precaution."
The racehorses had been participating in the Magic Millions beach race, where horses are ridden along the sand, when they escaped and made a run for it across tram lines, the Gold Coast Highway and into the backstreets of Surfers Paradise.
Resident Paul Syvret was reading the paper on his balcony when he heard the "clip-clop of horseshoes" coming down his street.
"The clopping of horse hooves is not something you hear in the back streets of Surfers Paradise," Syvret said.
"Then this beautiful looking thoroughbred comes through, followed by another one. I said to [my wife] Anne 'are they supposed to be here?' They had obviously escaped.
The two horses spent around 20 minutes running around Surfers Paradise before they were caught by a rider and loaded onto a float.
"The poor bloody things looked terrified," Syvret said. "I don't know much about horses but they didn't look like they were having a great day," Syvret said.
Ambassador suggests China may reopen human rights dialogue with Australia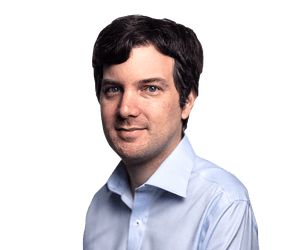 Daniel Hurst
One of the lesser noticed aspects of the press conference by China's ambassador to Australia earlier today was his suggestion that the country might be prepared to reopen dialogue on human rights issues.
Xiao Qian opened the prospect of such talks when asked by Guardian Australia about the report by the Office of the UN High Commissioner for Human Rights that China actions in Xinjiang may constitute crimes against humanity.
Asked whether China had asked Australia to cease public criticism over human rights – and whether that would be a condition for the further normalisation of the diplomatic and economic relationship – Xiao maintained the Chinese government's position that there "doesn't exist such a question of human rights abuses in Xinjiang".
He said he was "not saying we're perfect" but he claimed the UN report was " a product of absolute political manipulation". Xiao went on to say:
In terms of human rights, we have been conducting dialogue [between] Australia and China for quite a number of years through diplomatic channels. China would welcome any suggestions, any views expressed, but with a constructive attitude.
Xiao said it would not be constructive or helpful if human rights-related criticism was levelled "in the name of freedom of speech" but really with the aim of "trying to smear China".
And in future, I think we're ready to explore whether we can resume our human rights dialogue with the Australian side.
Xiao said the resumption of such a dialogue would depend on whether the overall relationship returned to a more normal stage.
Meanwhile, Xiao also took a swipe at the Japanese ambassador to Australia, Shingo Yamagami, who has been particularly active in publicly warning about the security threats posted by China.
Xiao said ambassadors posted to Canberra should not try to stop Australia developing a normal relationship with a third country.
I'm afraid our colleague from Japan is not doing his job.
Xiao said Japan had never properly apologised for its actions during the second world war – including bombing Darwin and mistreating Australian prisoners of war – and he questioned whether "they might repeat the history".
Comment has been sought from the Japanese embassy.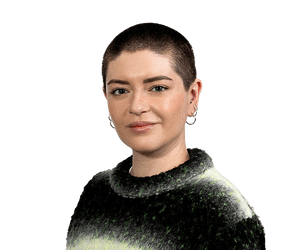 Sian Cain
US rapper's bag found after it was lost on Jetstar flight
Some happy news now, at least for one man: US rapper Denzel Curry's bag has been found after it got lost on a Jetstar flight on Sunday.
Airline staff are now working to return it to him, the Guardian understands.
Denzel Curry fans, you can now stop angrily tweeting at Qantas.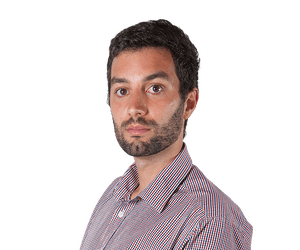 Paul Karp
ACTU calls for migration strategy that addresses skills shortages
The Australian Council of Trade Unions submission to the government's migration review reiterates 18 recommendations it made before the jobs and skills summit.
These include:
Abolishing visa conditions that tie workers to a single employer and making sponsorship of migrant workers industry based, not employer based.

Increasing the pay floor for temporary skilled visas to $90,916

Increasing migration to 200,000 (the government went to 195,000 at the summit)
ACTU president Michele O'Neil said:
The ACTU supports reforms to Australia's mitigation strategy that complements domestic skills development, tackles migrant worker exploitation and rebalances our system towards permanent migration.

For too long our migration system has been prioritising short term visas. There has been a lack of scrutiny over employer claims of labour and skill shortages while in many cases the real shortage has been wage increases and secure quality jobs.

Australia's migration strategy must be developed with reference to rigorous and transparent skills shortage assessments, undertaken by an independent Jobs and Skills Australia that identifies skills and occupation shortages.

Where genuine, skills and occupation shortages exist they must be addressed through offering improved wages and conditions, apprenticeships, training and industry skills and training plans.

Where migration is determined to be an appropriate response, significant measures must be put in place to protect migrant workers.

This should include regulation to ensure that migrant workers receive fair wages and working conditions, the same rights as local workers, access to employment information , unions and a simple and effective mechanism to resolve wage theft.

The visa system for migrant workers must also be reformed to protect migrant workers from exploitation.

Visa conditions that tie workers to a single employer should be abolished and replaced instead with industry based sponsorship of migrant workers. This would remove a key driver of exploitation by allowing workers mobility between employers.

Additionally, strong action must be taken against employers who underpay and exploit migrant workers, including significant penalties for responsible companies and company directors and those who fail to report or take action on modern slavery in their operations or supply chains.

Finally, the migration system must be rebalanced toward permanent migration, increasing the permanent migration intake including providing clear and accessible paths to permanent migration for workers already here, such as those on temporary visas.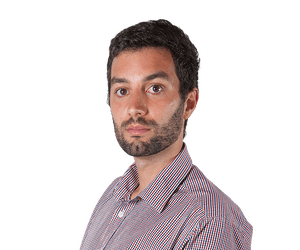 Paul Karp
Migration a 'vital tool' to assist businesses fill skills shortages, Chamber of Commerce says
More submissions to the home affairs department's migration review have been released, reigniting debate between business and unions about the level of migration and raising the pay floor for temporary skilled migrants.
The Australian Chamber of Commerce and Industry called to increase the permanent skilled migration cap to 200,000 places, meaning the total migration cap for 2023-24 including family visas would be 255,600.
It said:
Skilled migration is a vital tool that assists individual businesses who experience skill gaps, as well as filling skills shortages in the wider economy. It provides access to skilled workers otherwise unavailable to the employer when they need to expand or replace a departing worker. Without this option, businesses are negatively affected. This costs our economy and therefore reduces job opportunities for Australians …

As Australia continues to recover from the impacts of the border restrictions during the COVID pandemic, we are seeing skills and labour shortages as a significant issue for businesses.
ACCI wants a "modest" increase in the pay floor for temporary skilled visas to $60,000.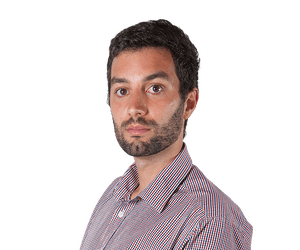 Paul Karp
Albanese rejects legislating Indigenous voice model before referendum
Anthony Albanese has rejected suggestions the government should first legislate a model of the Indigenous voice to parliament and then proceed to a referendum.
Albanese told 2GB Radio:
He's [Peter Dutton] not proposing that – that was a position some in the Morrison government were taking.

The fact is Indigenous people themselves have said they want the voice enshrined in the constitution. Details of how it operates will be subject to legislation – that's the whole point. Over a period of time the success of the voice will be determined by the capacity of the parliament … because the voice isn't above the parliament, it's subservient to it.
Albanese said the status quo is not working, citing the massive gaps in incarceration rates, educational outcomes and life expectancy.
He argued the programs that are working best are those that involve Indigenous consultation like Indigenous rangers and community health clinics.
2GB played Tony Abbott arguing that the voice is moving towards "co-governance".
Albanese said he "doesn't question the fact [Abbott] cares" about the gap in Indigenous and non-Indigenous outcomes, but rejected his argument. "It's not a co-governance model at all. It's subservient to the parliament," he said.
A failed Indigenous voice referendum would send a 'bad message', Albanese says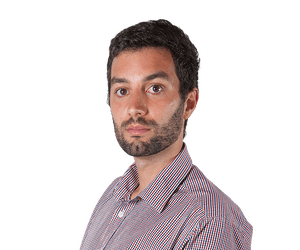 Paul Karp
Anthony Albanese is on 2GB Radio discussing his ongoing stoush with Peter Dutton about what level of detail to release about the Indigenous voice to parliament.
Asked what would happen if the referendum fails, Albanese said:
It would send a bad message re reconciliation and it would also send a bad message in the way Australia is perceived internationally. This is an opportunity to unite the nation, to move Australia forward together to show that we're a mature nation.
Albanese traced the progression of the idea, leading up to the 2017 Uluru Statement From the Heart and since.
He said the request was "to have a voice, not a voice that sits above the parliament … but a voice of consultation on matters that affect Aboriginal and Torres Strait Islander people".
Albanese argued that nobody – even those who opposed it at the time – now say the apology to the stolen generations was wrong, and that the voice will be the same.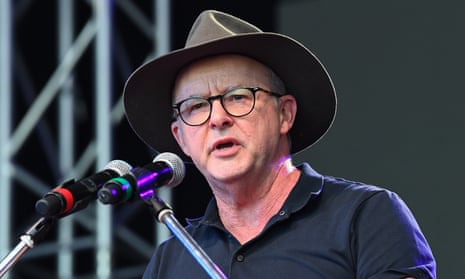 Smart Energy Council welcomes safeguard mechanism overhaul and says $1.9bn fund is good news for regional communities
And finally, the Smart Energy Council, the peak independent body for Australia's renewable energy and renewable hydrogen industries, has also welcomed the government's proposed overhaul of the safeguard mechanism.
In a statement, Wayne Smith, the acting chief executive of the Smart Energy Council, said Australia's biggest polluters should be "directly reducing their emissions through projects in Australia":
The Smart Energy Council welcomes the establishment of a $1.9 billion Powering the Regions Fund. This is good news for regional communities and good news for those who care about action on climate change.

Australia's biggest polluters should be directly reducing their emissions through projects in Australia. International offsets should be banned. Domestic offsets should only be used by hard to abate industries, as a last resort.

The Safeguard Mechanism should be reviewed every two years to ensure it is consistent with climate science and Australia's international climate change commitments, with an appropriate emissions reduction trajectory.

The Smart Energy Council welcomes consideration of a Carbon Border Adjustment Mechanism, crediting, trading, hybrid baselines and other mechanisms.